Maxi Cosi Zelia 3 and Cabriofix (FREE Mamours Premium Baby Wipes)
RM3,098.00
Everything you need. And more.
From birth up to approx. 4 years
0 – 22 kg
Stroller Weight = 11kg
Why Choose Me?

2-in-1 seat unit
With an integrated carrycot, Zelia³ is the 2-in-1 stroller that has everything you and your newborn baby need to explore the city for years to come.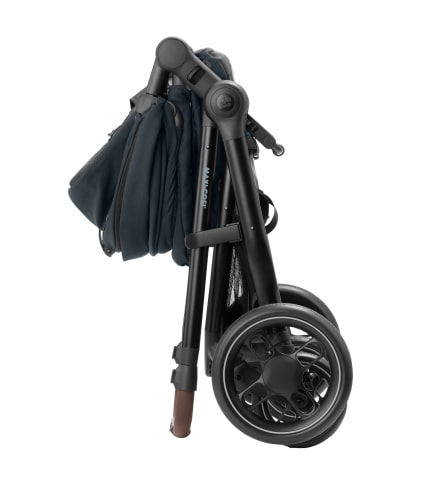 One-hand fold
Everything about Zelia³ is designed to make city living easy. Its quick, compact one-hand fold leaves your other hand free for baby or a coffee to go.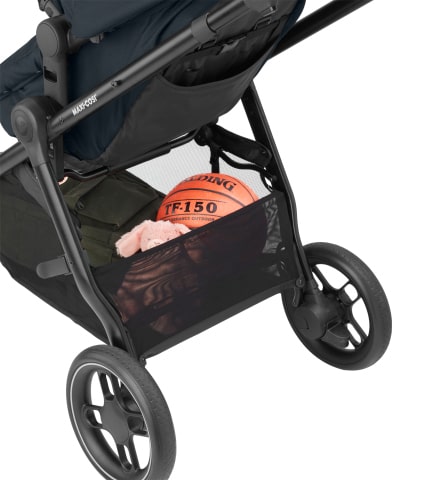 Huge shopping basket
Zelia³'s huge XL shopping basket is a big bonus. Holds 10kg of family essentials, so fill it up to go on daily adventures or to pop to the shops.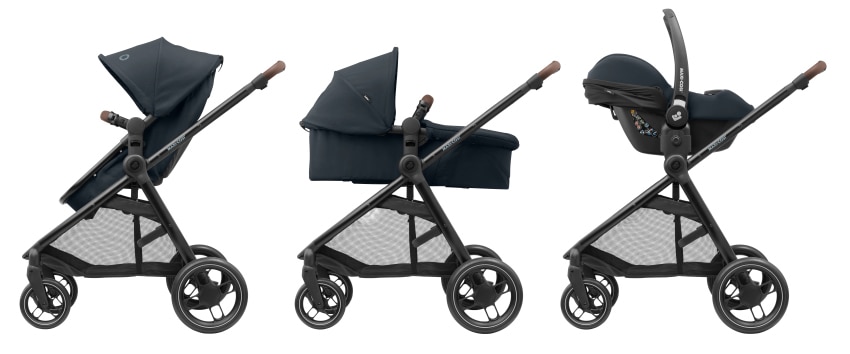 Travel System
Zelia³'s travel system means that any Maxi-Cosi baby car seat can be attached. With its integrated carrycot, Zelia³ has everything you need and more.
Product Description
Ease of use
When it comes to easy-to-use features, Maxi-Cosi Zelia³ has it all. A 2-in1 stroller that is super-easy to manoeuvre around the city and quick and easy to fold using only one-hand – perfect for busy parents who are always on the go! Maxi-Cosi Zelia³'s easy one-hand reclining seat, allows you to quickly reposition the seat to a more comfortable sleeping position, when your little one is having a nap when you're out and about. And the huge shopping basket makes life easier when you're stocking up for city adventures.
Age-range
With its integrated carrycot, the Maxi-Cosi Zelia³ is a 2-in-1 stroller designed to keep your baby comfortable from birth up to four years old. As soon as your baby is ready to sit up and see more of the world, the one-hand recline design makes it quick & easy to transform the carrycot into a super-comfy seat for baby. Maxi-Cosi Zelia³'s travel system means that any Maxi-Cosi baby car seat can be attached to keep the journey going from road to street, without even waking your baby up
Comfort features
Maxi-Cosi Zelia³ provides your baby with sumptuous comfort, at any age. For newborns in the spacious, carrycot, there's a real mattress integrated into the design to offer extra comfort. When your baby is a little bigger and using the reversible seat, you can easily recline the wide, padded seat to a lie-flat position, so they can enjoy a cosy, comfy afternoon nap, as you stroll around town. And if it's sunny out, simply extend the protective sun canopy, to safe-guard your little one.
Made for
Tough. Sturdy. Flexible. Zelia³ is built for the city. Easy to manoeuvre, its shock-absorbing four-wheel suspension and puncture-proof wheels, can tackle any city street or step, while at the same time, delivering a smooth ride for baby. The reversible seat design makes it super-quick and easy to switch your child from parent-facing to street-facing so they have a comfy front row seat of the city and everything it offers. Maxi-Cosi Zelia³ is easy to fold & carry and weighs only 11kgs.
Additional information
| | |
| --- | --- |
| Weight | 18.05 kg |
| Dimensions | 66 × 55 × 75 cm |
| color | Essential Black, Essential Graphite |